Artificial Grass Surfaces
Artificial grass – also known as synthetic grass – is a hardwearing and attractive surface solution for areas where the ability to withstand intensive use can be combined with the look and feel of natural grass.
Our play grade artificial grass comes with a pile height of 28mm.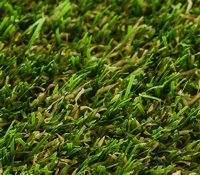 The appearance can mimic a well manicured lawn or more luxurient long grass. The artificial grass surface is weatherproof and porous.
For larger or more complex areas, durable and practically invisible seaming produces one continuous and smooth-looking surface. Our artificial grass can be installed over a cushioned pad or direct onto properly prepared sand or pulverised granite.
If you are looking for artificial grass for sport or recreation (artificial grass pitches, 3G pitches or MUGAs) call us for a free quotation!