2D Graphics for the Playground
Working with Stylemaker® Abacus can create a vibrant and innovative design for your safety flooring. Select from the amazing range shown in the brochure below and the design can be incorporated into your surface.
Precisely cut from EDPM tiles via waterjet, the detail and accuracey of each image will looking stunning in any setting.
From animals, dinosaurs, under the sea, space, nature, shapes, roadways and pre-made games, there is something for any project.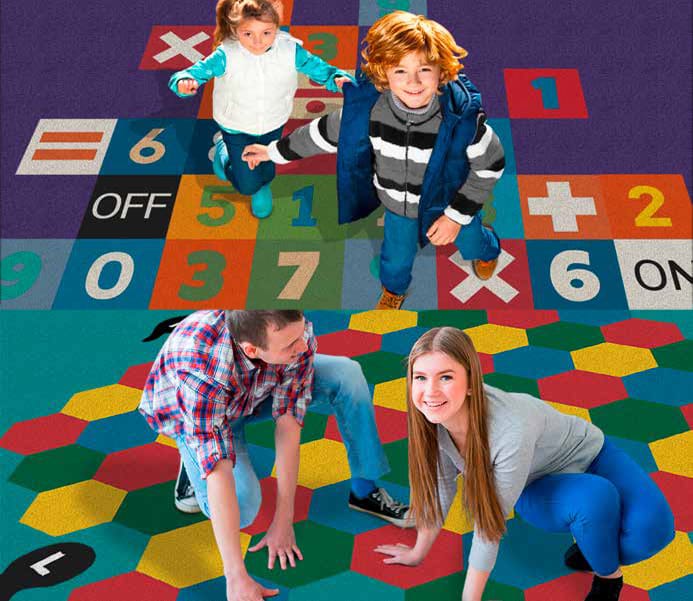 Download the 2D Graphics brochures today which is packed full of different designs to suit your theme. There are also a wide range of floor games inside which can open up a wide range of additional play value to your play space.
Suitable to be installed into wet pour surfacing to create a long lasting, eye-catching graphic for your outside space.